The team at Facebook are looking to help it's users by providing more context for posts & pages by testing its new page labels feature. The main targeting point of this feature is to eliminate any confusion and to help Facebooks users understand the content they're viewing.
"Starting today in the US, we're testing a way to give people more context about the Pages they see. We'll gradually start applying labels including 'public official,' 'fan page' or 'satire page' to posts in News Feed, so people can better understand who they're coming from."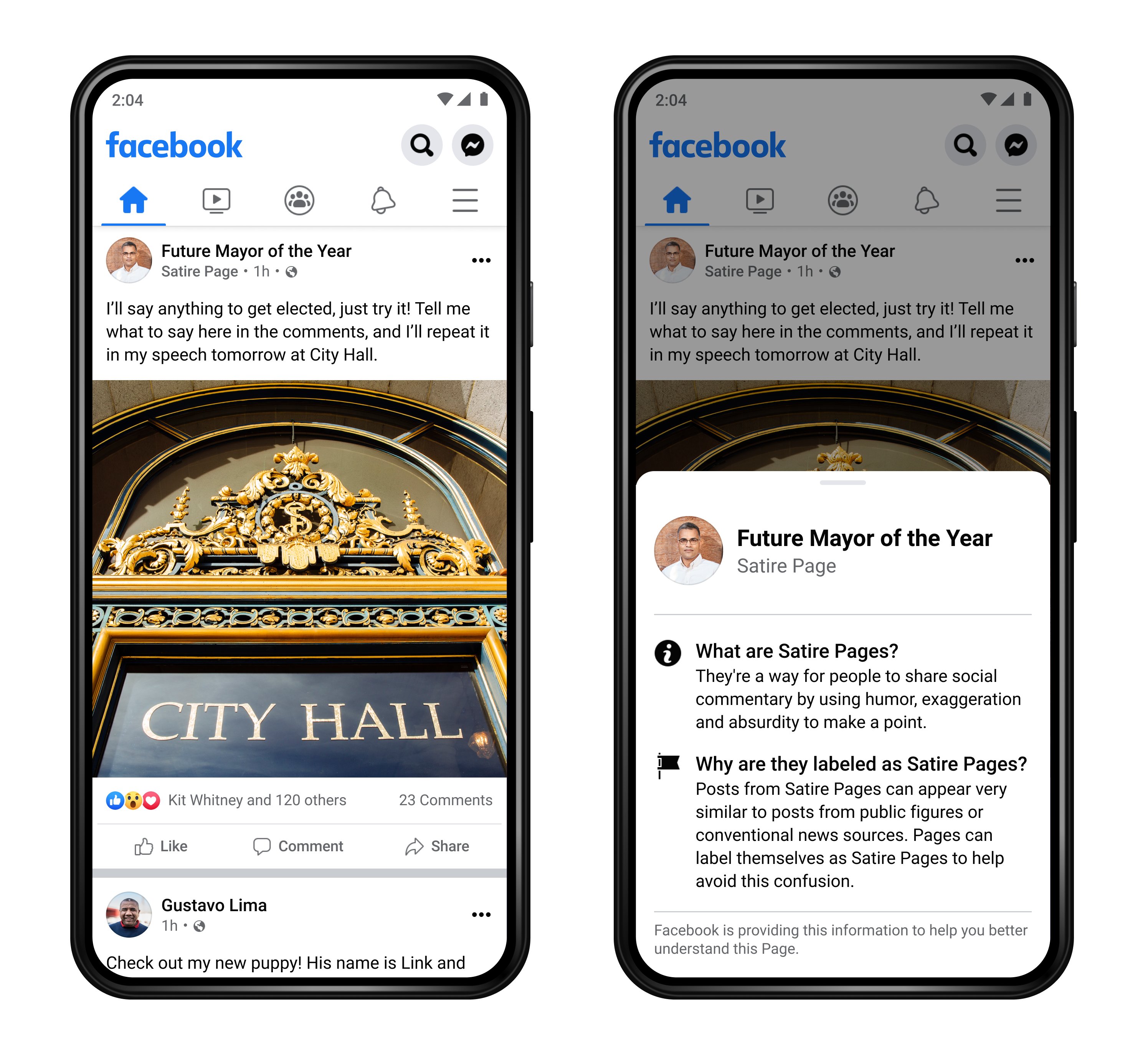 As shown in the example above, the newly tested page labels will appear just under the page title on posts, some examples of the labels which are being tested are 'public official', 'satire page' and 'fan page' . This will work well in terms of convenience for businesses or public figures that publicly voice opinions on political or controversial issues.
I'm sure you are aware of the many ongoing debates surrounding certain Facebook posts (mainly in the comment section on parody pages), hopefully this feature will reduce some of the angst and tension stored by some users and help them develop more of an understanding of the content they're interacting with.
I am almost certain that Facebook will eventually start rolling out more page label titles as and when they need to if this feature eventually comes to light.
Note: Facebook is currently rolling out the new labels test with small number of users in the US